The Mains part of the Union Public Service Commission (UPSC) Civil Services Examination decides the actual rank of a candidate and therefore is the most significant aspect of the examination. Even after clearing UPSC CSE Prelims multiple times, candidates find it difficult to secure a rank. The selection of optional subjects plays a critical role in this aspect.
Out of 1750 marks in the written papers of the UPSC Main examination, only 500 marks are allotted to the Optional subject. However, when it comes to analysing the final scorecards, we find that candidates fetch over 33% of their scores from the optional subject itself.
Anything around 40% marks in the GS subjects is a good score, but anything less than 50% in the optional is not good enough. Thus, we can comfortably say that optional subjects can often be a rank-deciding factor in this examination.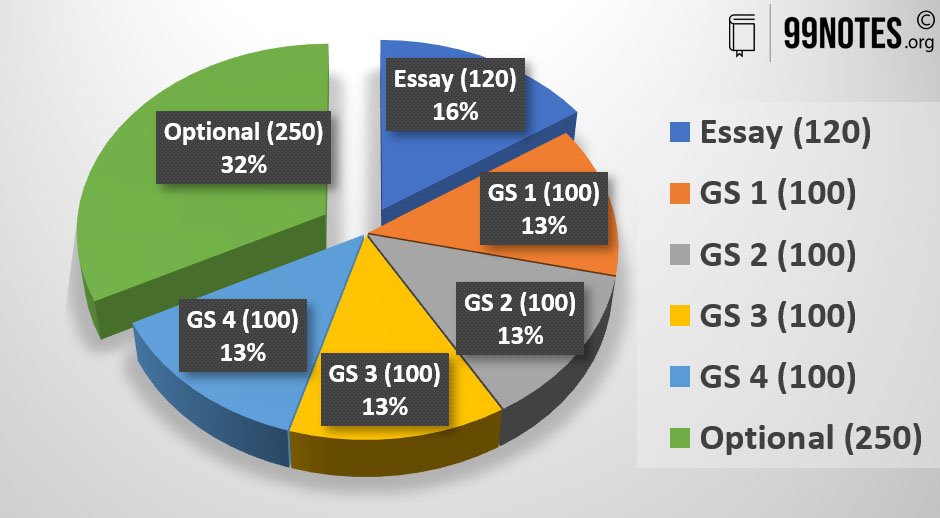 Figure 1: A typical scorecard in the UPSC Mains examination
Factors to be considered before selection of an Optional subject:
Candidate must have an Aptitude for the subject. A candidate must not get stuck with a subject which doesn't suit them. Going through the syllabus gives a rough idea about the nature of the subject, and therefore, this must be the first step before choosing an optional subject.

Availability of Study material and a peer group also plays a vital role in the preparation. If a candidate chooses an unpopular Optional subject, there is a high chance that they have to prepare the whole subject solitarily without a peer group or support from a teacher.

Overlap of the syllabus with General Studies is another factor to be considered. For example, the syllabus of Political Science and International Relations (PSIR) covers the syllabus of GS 2 completely.

Historic Success Rates: Every year, around 7.5% of all who write the Mains examination are recommended by UPSC for selection. However, many optional subjects are not able to achieve a success rate of even 7% for many years. These factors, which are discussed in the next article, must be considered before choosing an optional subject.

Commentary by the previous toppers is also essential to grasp the nuances of a subject. Although there can be more than one strategy to approach a subject, the solutions experienced candidates give to various challenges in a subject cannot be ignored. Nevertheless, candidates must always be mindful that the nature of the subject might change in 3-4 years, and certain previous advice might prove to be of less worth.
The Optional subjects available:
The Optional Subjects that are available to the Candidates can be classified into four rough types:
Humanities subjects

Commerce stream subjects

Science and Engineering subjects

Literature subjects

Unpopular subjects, with only a few of candidates appearing each year.
Humanities subjects
Political Science and International Relations (PSIR)

Psychology

Anthropology

Sociology

Public Administration

Philosophy

History

Geography

Law
These subjects are generally subjective. These are easy to grasp; therefore, thousands of students often choose these subjects each year. For example, Geography is taken by more than 2000 students annually, and more than 1500 candidates take PSIR. Only Psychology" and "Law" is taken by a comparatively lesser number of candidates due to their technical nature.
However, these subjects have one big disadvantage, since there is a lot of material available in the market, one cannot afford to make mistakes in the paper. The candidate must complete the paper in legible handwriting, using accurate keywords. Every value addition point counts, since the margin of competition is too narrow.
Commerce stream subjects
Commerce & Accountancy

Management

Economics
Compared to Humanities subjects, fewer students attempt UPSC mains in commerce stream subjects due to their technical nature. However, since these subjects have a good amount of academic literature, the preparation is not as difficult.
We shall see in the next article that these subjects have a higher overall success ratio.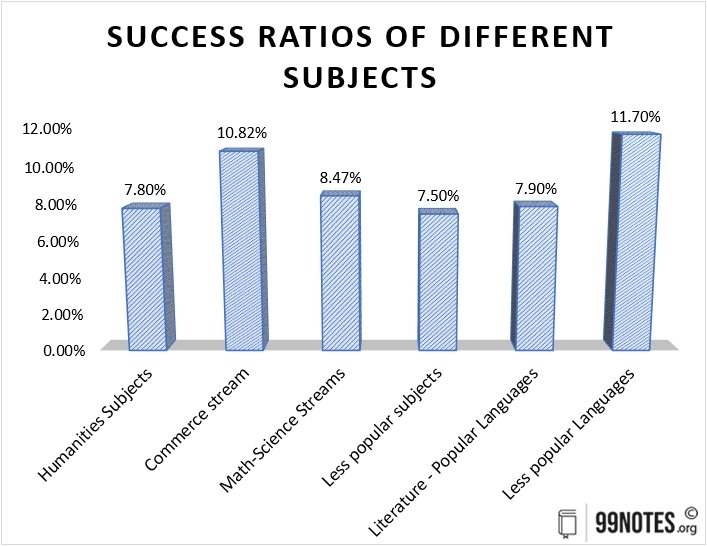 Figure 2: Average performance of different streams of optional subjects in last 6 years
Math-Science Streams
Chemistry

Civil Engineering

Electrical Engineering

Mechanical Engineering

Mathematics

Medical Science

Physics

Agriculture
Science, Engineering and Math stream subjects need technical expertise in their respective fields. Apart from "Agriculture", nothing in these subjects overlaps with the GS syllabus, and often hundreds of technical concepts needed to be remembered and understood. Hence, these subjects are not everyone's cup of tea.
However, if a candidate is comfortable with one of these subjects, he/she must go for it. These subjects share a unique set of advantages. They are somewhat objective in nature, so it is easier for a candidate to assess his/her progress.
In fact, subjects like mathematics even have a possibility of a perfect score. Although, perhaps due to scaling, no one has ever reached near the perfect score. For example, The UPSC-2018 topper, Kanishak Kataria, achieved a score of 361. In these subjects, you can even leave a couple of questions and yet achieve a score better than others.
Rare Optional (Generally having less than 50 candidates)
Animal Husbandry & Veterinary Science

Botany

Geology

Statistics

Zoology
These are rarer optional subjects, with very few candidates appearing each year. There is a dearth of material available for preparation. Further, apart from "Animal Husbandry & Veterinary Science", the success rate in these optional subjects is very low.
Therefore, unless a candidate has an incredible level of interest, one must not choose these subjects.
Literature Subjects
UPSC allows the candidate to choose literature from any one of the 23 languages. Candidates generally attempt the literature optional only in 12 languages. In the rest of the 11 languages, only a couple of candidates attempt each year.
Those languages with more than about 50 candidates attempting paper each year are:
Literature of English Language

Literature of Gujarati Language

Literature of Hindi Language

Literature of Kannada Language

Literature of Maithili Language

Literature of Malayalam Language

Literature of Punjabi Language

Literature of Sanskrit Language

Literature of Tamil Language

Literature of Telugu Language

Literature of Urdu Language

Literature of Gujarati Language
In recent times, subjects like Kannada and Malayalam Literature have found many interested candidates after Nandini KR secured rank 1(2016) with an aggregate score of 331 in Kannada literature.
But it must be kept in mind that a good score by a few toppers cannot be your deciding factor. After analysing different years of data, we have found that Kannada literature is not that reliable. In some years, these give poor results too.
Figure 3: Annual variation in Success rates of Kannada Literature in last 6 years
Those languages with very few candidates choosing each year are:
Literature of Assamese Language

Literature of Bengali Language

Literature of Bodo Language

Literature of Dogri Language

Literature of Kashmiri Language

Literature of Manipuri Language

Literature of Marathi Language

Literature of Nepali Language

Literature of Oriya Language

Literature of Sindhi (Devanagari) Language

Literature of Sindhi (Arabic Script) Language

Literature of Santhali Language
Sometimes, these optional subjects prove to be a jackpot, with a smaller syllabus and a high rate of success. But owing to a lack of good teachers and study material, these are not easy to crack.
Conclusion:
It is necessary that a candidate remains confident and motivated enough to pursue the study of the optional subject during preparation. Thus, choosing optional should be done with patience and after giving enough thought.
A candidate can follow the following steps before making a choice:
Step 1: Analyse the syllabus and check what you know already. You can also check the previous year's papers to check the difficulty level of the subject.
Step 2: Check the reviews by the previous toppers.
Step 3: Search for the study material and peer groups (if you like to study in groups).
Step 4: If you think you would need to join a coaching class, search for classes and take their demo lectures.
Once all the above factors are considered, a candidate is well-equipped to make a choice. If some degree of confusion still persists, you might consult a mentor who has either attempted the UPSC CSE exam in previous years or has taught such candidates. But in any case, never go against your gut feeling.